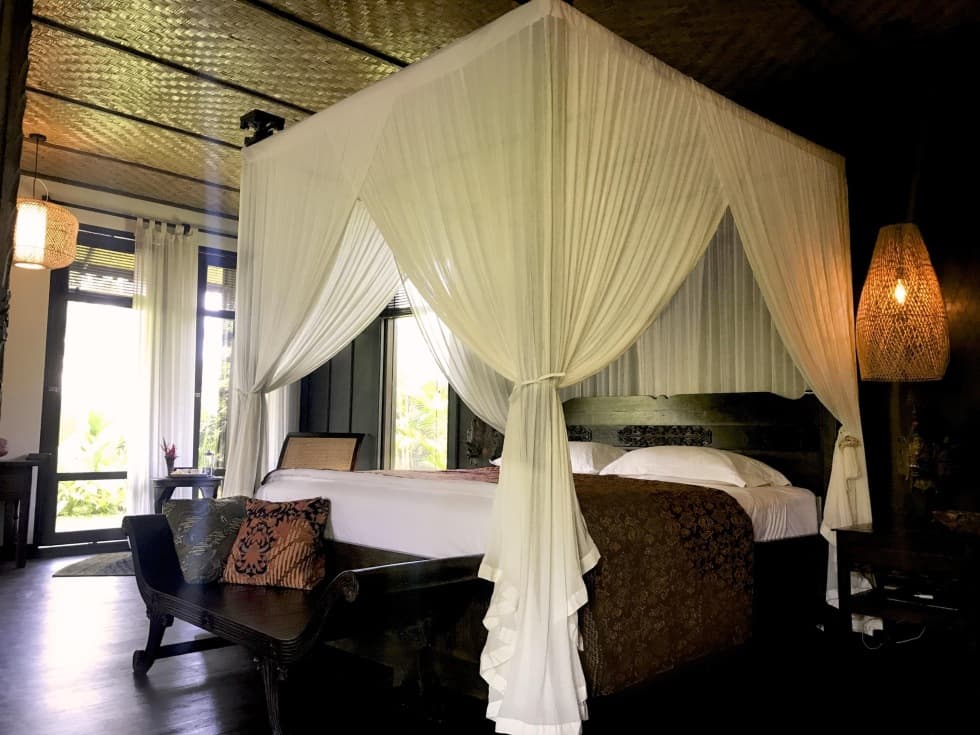 Enjoy a carefree holiday in Bali. Our exclusive package takes care of everything for you, whether it's dining or a trip. We will be your guides and advisors.
Airport pick up and drop off - Our driver will have a sign with your name and will transport you to the accommodation in an air-conditioned car with refreshments and chilled towels available. The journey from the airport takes about 40 minutes. The driver will stop at a secure exchange office to exchange money.
Accommodation in the selected villa with breakfast - You can look forward to seasonal exotic fruits, smoothies, fresh juice, and other breakfast assortment, such as eggs, sausages, cheeses, coffee, tea, yogurt, vegetables, pastries, and pancakes.
Lunches and dinners - You will eat at the market or in restaurants. Try everything you could wish for during your entire stay.
Three or four daytrips - A guide from our team will take you to the most beautiful places in Bali. We'll tell you everything we know and show you everything we've discovered. The trips include meals and admissions. The number of trips depends on the duration of stay (3 trips / 10 nights, 4 trips / 14 nights)
Two or three relaxing daytrips - You will relax, eat well, and when the sun is enough, we will take you shopping to the markets, shopping centers, a fish market; in short, wherever you want. The trips include admissions, food, sunbeds on the beach and you will always have a guide. The number of trips depends on the duration of stay (2 trips / 10 nights, 3 trips / 14 nights)
Scooter rental for the entire stay
On the first day, we will buy a SIM card with you and take you to an ATM or an exchange office. Someone from our team will be available for you throughout your stay.
Send a reservation inquiry
+62081239058711

info@babanabali.cz
The package does not include:
Travel insurance
Drinks
Pocket money
Other transfers
Plane tickets
Villa Lontar & Villa Rumah Bunga

2 persons / 10 nights - from CZK 74,700
2 persons / 14 nights - from CZK 103,800

Saba Cottages

2 persons / 10 nights - from CZK 82,200
2 persons / 14 nights - from CZK 114,300

Additional information:

Packages can also be prepared for larger groups of people according to the capacity of individual rooms & villas.
We are happy to prepare a quotation for a different number of nights (10 nights minimum).
Prices are based on the current exchange rate and may vary slightly at the time of booking.
Send a reservation inquiry